INSIDE 'SOUL TOWN
Inside 'SoulTown' - a stop motion animation in response to Gil Scott Heron's 'Your Soul And Mine'.
​
This piece is a work in progress mixed media animation exploring the theme of systematic racism in 60s black America.
The work was created using a mixture of analog and digital processes, combined together in After Effects. The animations are mainly constructed through printing found footage frames to manipulate then scan back into moving image.
ELEMENTS / OFFCUTS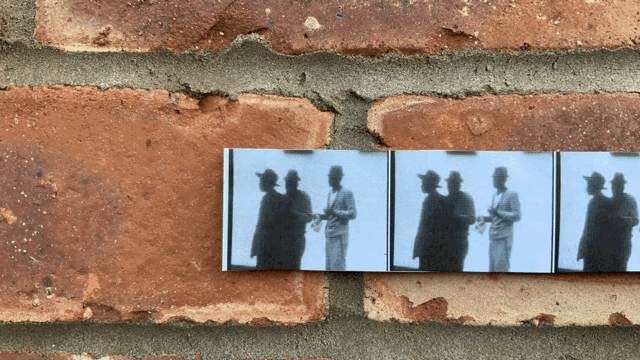 ANIMATED HAND PAINTED TYPE
SCANNED / LAYERED ACRYLIC PAINT
FOUND FOOTAGE MANIPULATION
INDIVIDUAL FRAMES PRINTED / SCANNED
PRINTED FOUND FOOTAGE FRAME STOP MOTION
INVERTED ZOETROPE
FOUND FOOTAGE MANIPULATION
INDIVIDUAL FRAMES PRINTED / HAND PAINTED / SCANNED
WATERCOLOUR FRAME ELEMENT - ANIMATION COMPILED FROM FOUR
HAND CUT MOTION COLLAGE / FRAMES
INDIVIDUAL FRAMES PRINTED / HAND CUT / PHOTOGRAPHED TO CAPTURE NATURAL SHADOWS / COMPILED THROUGH 28 PHOTOSHOP COMPOSITIONS
​